Tap the Mode Switch icon to switch between ScreenPad control and touchpad functions. You can also quick-tap with three fingers to temporarily enable cursor mode.
Tap the App Navigator icon to view all open apps on ScreenPad and easily move docked windows between your main display and ScreenPad.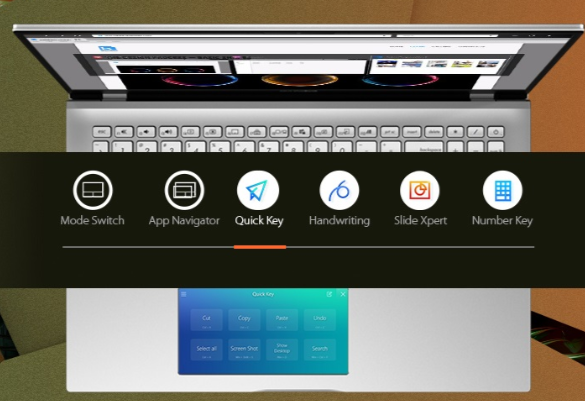 ScreenPad 2.0: Quick Key
Simplify complicated key sequences into a single touch, to give you personalized hotkeys for your most-used tasks.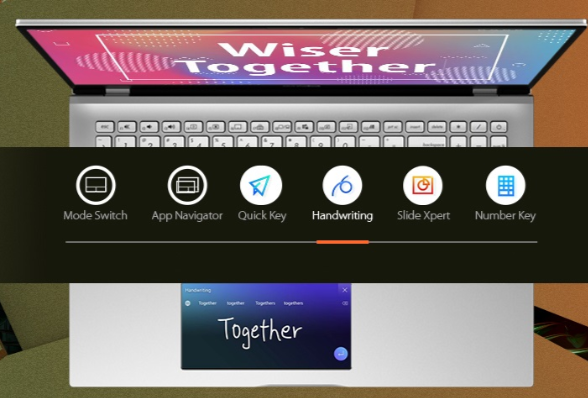 ScreenPad 2.0: Handwriting
Tap on handwriting icon on ScreenPad to take notes and jog down your idea in the most intuitive way.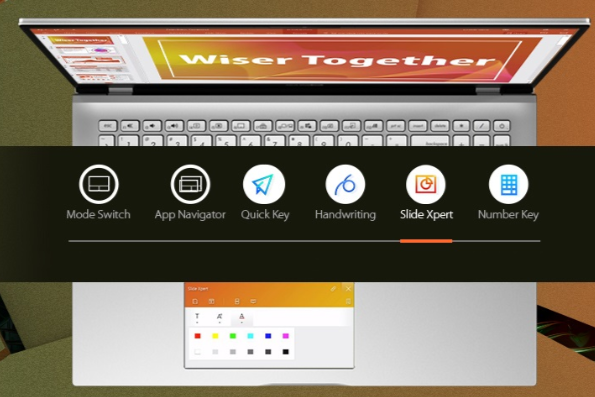 ScreenPad 2.0: Slide Xpert
Get instant fingertip control of common functions when you're editing PowerPoint, Excel or Word documents to make tasks easier.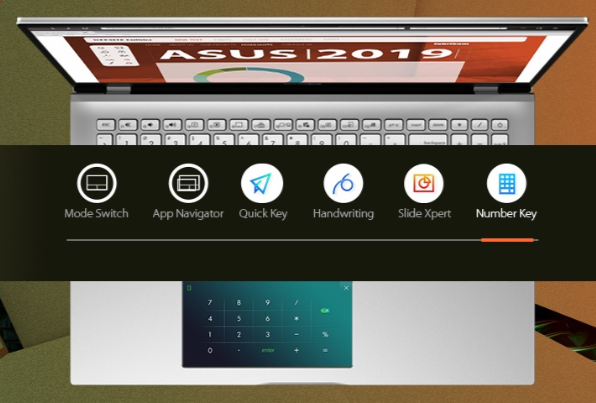 ScreenPad 2.0: Number Key
Tap on Number Key icon on ScreenPad for easy numeric data entry.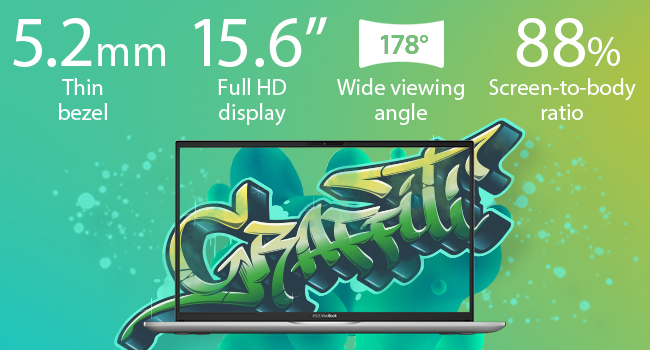 See and do more on a frameless display
The new four-sided NanoEdge design gives VivoBook S15 a frameless, almost-bezel-free display with vast amounts of screen area and extremely immersive visuals, perfect for work or play.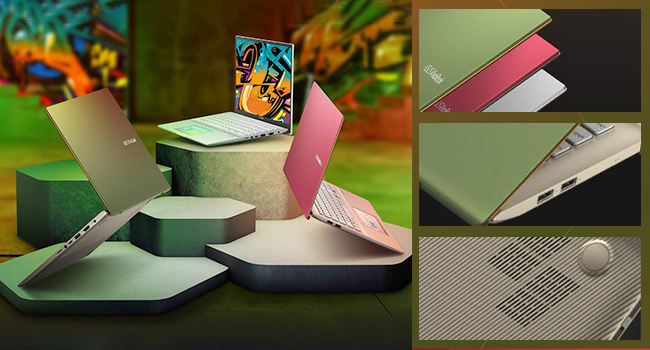 Express yourself through design and colors
VivoBook S15's edgy sports logo on lid. Color-blocking side accents gives svelte look, and twill-inspired vents for speakers and cooling system. Itis available in Moss Green, Punk Pink and Silver.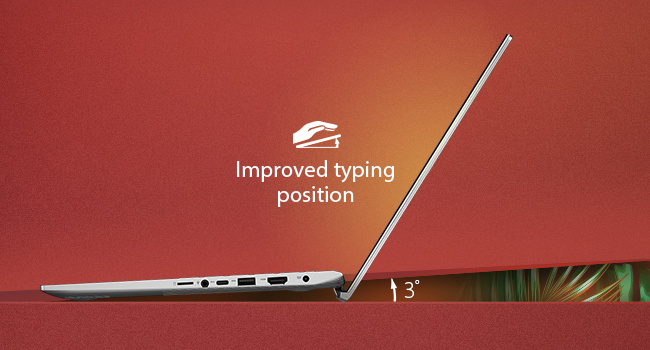 Optimize your typing experience
VivoBook S15's precision-engineered ErgoLift hinge has a silky-smooth dual action that holds the display securely at any angle, and slightly tilts the keyboard by 3° to a perfect typing position.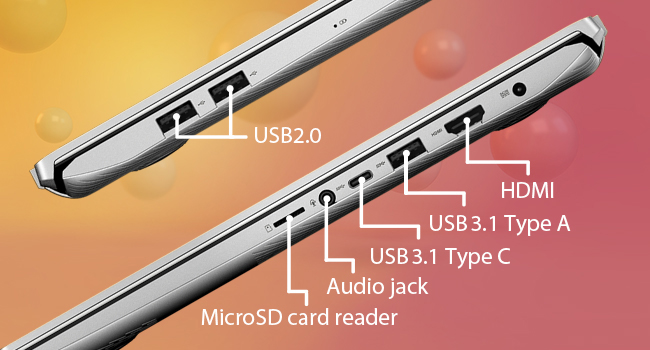 Connecting the possibilities
VivoBook S15 is equipped with reversible USB Type C, featuring an any-way-up design that makes connecting devices as easy as possible. With HDMI, microSD card reader and USB 3.1 and 2.0 ports, you can easily connect to most of the peripherals, displays and projects with no hassles