Product Description
Dell Cinema: Experience less buffering, brilliant sound clarity, and an ultra-vivid picture
CinemaColor
BRING YOUR ENTERTAINMENT TO LIFE: Best-in-class technology, paired with advanced hardware and software power content with incredible dynamic range.
CinemaSound
EPIC CINEMA SOUND THAT SURROUNDS YOU: Deeper bass, greater volume, and 3D Sound with Waves MaxxAudio Pro.
CinemaStream
DESIGNED TO BUFFER LESS AND BINGE MORE: CinemaStream delivers smoother video streaming.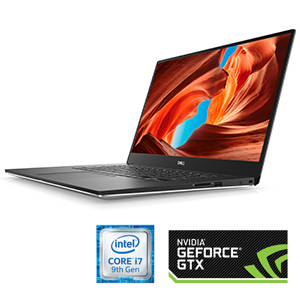 Powerhouse performance
Ultimate mobile performance: The most powerful XPS laptop we've ever built includes 9th gen Intel Core i7-9750H processor, delivering the ultimate power for gamers and creators.
Maximum memory and storage: Supports 8GB of memory with a bandwidth of 2666MHz, 1.2 times the speed of 2133MHz. Faster memory means you get to the content that you need quicker. Storage 512GB M.2 PCIe NVMe Solid State Drive, available in faster PCIe versions, provide plenty of storage room and high-performance responsiveness to access and run your applications quickly. The XPS 15 boots and resumes in seconds with a solid state drive, so you can do more without waiting.
Meet the smallest 15.6-inch performance laptop on the planet
Improved camera location: We pushed innovation to its limits to create the our smallest HD webcam that's housed in the top of the famed InfinityEdge display—now front and center.
Revolutionary webcam construction: The new XPS 15 webcam isn't just smaller—it's also better. A new 4-element lens uses more elements than a typical webcam to deliver sharp video in all areas of the frame, while temporal noise reduction uses advanced noise reduction, significantly improving video quality, especially in dim lighting conditions. Finally, the lens is assembled with precise machinery to ensure all points of the image are in focus.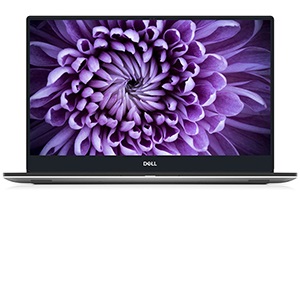 Beautiful from any angle
The anti-reflective screen combined with superior 500-nit brightness on the FHD display frees you to enjoy your entertainment outdoors. Plus, the wide-viewing panel provides a wider viewing angle, so you can share your screen without missing a thing.
Killer Wireless
Featuring advanced Wi-Fi 6 technology and theoretical throughput speeds of up to 2.4 Gbps, the Killer AX1650 is nearly 3 times as fast as the previous generation of 80MHz 2x2 AC products. The Killer 1650 automatically detects, classifies, and prioritizes streaming video, communication, and game traffic in your system for fast, smooth online experiences.
InfinityEdge display
The virtually borderless display maximizes screen space by accommodating a 15.6-inch display inside a laptop closer to the size of a 14-inch, thanks to a bezel measuring just 6.04mm on the sides and 7.08mm on the top.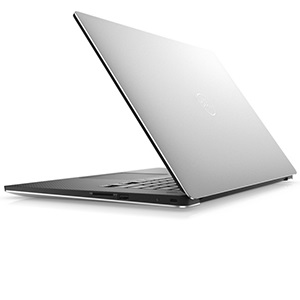 One-of-a-kind design
Measuring in at a slim 11-17mm and starting at just 4 pounds (1.8 kg) with a solid state drive, the XPS 15 is one of the world's lightest 15-inch performance-class laptops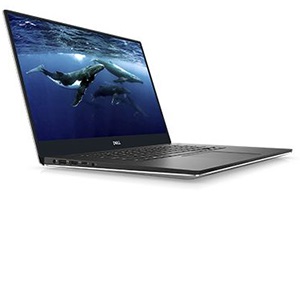 Dazzling detail
With FHD display (1920 x 1080), you can see each detail of every pixel without needing to zoom in. You can edit images with pinpoint accuracy without worrying about blurriness or jagged lines.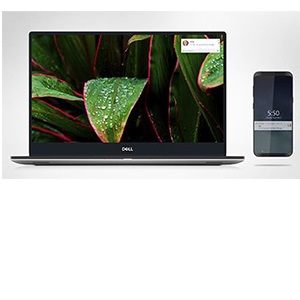 Unite your devices with Dell Mobile Connect
Wirelessly integrate your smartphone with your PC. Dell Mobile Connect allows you to make phone calls, send SMS, and transfer files, get notifications and interact with all of your favorite mobile apps right from your PC screen.
Note: Dell Mobile Connect App must be downloaded to your PC and smartphone. Interacting with mobile apps via mirroring available only on Android devices.