Product Description
NVIDIA GeForce RTX™ 20 SERIES GRAPHICS
NVIDIA GeForce RTX delivers the ultimate laptop gaming experience. These sleek, powerful gaming rigs are powered by the new NVIDIA Turing GPU architecture and the revolutionary RTX platform. RTX graphics bring together real-time ray tracing, artificial intelligence, and programmable shading.
SLEEK & SHARP FINISH
The new design gives the GL Series a clean and sleek finish, while retaining the red lining representing the gaming performance.
5 TIMES BIGGER THAN OTHERS LOUDER SOUND, MORE RESONANCE, AND HIGHER QUALITY
Gamers can feel every engine sound roaring past with the upgraded giant speakers. Exclusive audio module design and independent sound chamber for top-notch auditory sensation.
MATRIX DISPLAY MULTI-TASK WITH UP TO 3 MONITORS
Expand your vision across multiple display with HDMI and mini DisplayPort, and enjoy up to 4K (3840x2160) resolution output at 60Hz for some extra productivity and fun.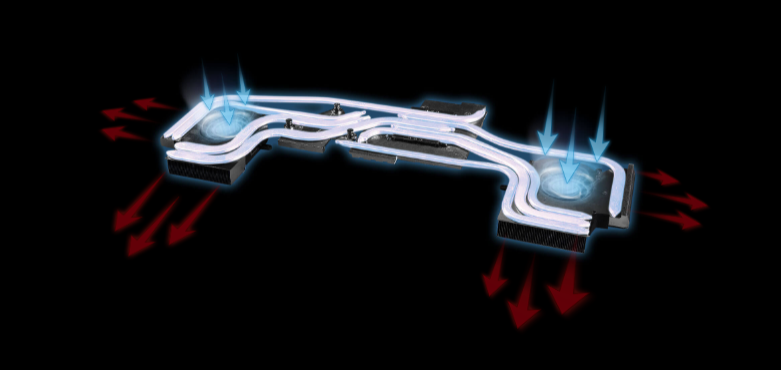 REVOLUTIONARY COOLING FOR ENTHUSIASTIC GAMING
Dedicated thermal solutions for both the CPU and GPU with a total of 8 heat pipes ensure maximum performance under extreme gaming.
FINE-TUNING YOUR RIG WITH SHIFT
Switch between the best performance or extended battery life with the exclusive MSI "SHIFT" to meet all scenario.
*toggled through Dragon Center or Fn+F7 hotkey.
AN ULTRA-FAST AND SMALLER USB TYPE-C INTERFACE
The new SuperSpeed+ transfer mode supports transferring data up to 10Gbps, around 20X faster than the previous USB 2.0 standard. The USB Type -C port is smaller than the old Type-A port and reversible design makes it more convenient than before. The USB3.1 is backwards compatible with USB3.0 and USB 2.0.
ALL NEW NAHIMIC 3 NEXT LEVEL AUDIO IMMERSION
Enhance in-game 3D surround sound and make finite control over your music, movies, and conference calls.
LIVE THE COMPLETE AND IMMERSIVE VR EXPERIENCE
The world's 1st audio solution to bring the 7.1 sound to a regular stereo headset. With audio algorithms improving 3D sound field drastically over HDMI and USB output, you can now enjoy breathtaking VR experience with 3D audio all together.
AUDIO BOOST – HOW SOUND IS MEANT TO BE HEARD
Enhance audio detail by 30% with built-in AMP (Audio Power Amplifier) and golden audio jack.
DRAGON CENTER 2.0 - FREE BUFF FOR YOUR RIG
Monitor and optimize through various customization and freeing system memories to prioritize in-game performance.
SILVER LINING PRINT
Experience the SteelSeries silver-lining printing keyboard with intense red, that is also built to last.
GAMING KEYBOARD BY STEELSERIES
Every detail is calculated and designed with 1.9mm key travel for better responsive and tactile feedback, optimum WASD zone, mechanical-level shielding, and support of anti-ghosting for up to 45 keys. "s" should be lower-cased.
MSI APP PLAYER
Developed under an exclusive partnership with BlueStacks, the MSI APP Player brings seamless gaming experience between mobile games and PC platform, and leverages customized features as specific keyboard lighting and better graphics with multi-task works.