Product Description
NVIDIA GeForce RTX™ 20 SERIES GRAPHICS
NVIDIA GeForce RTX delivers the ultimate laptop gaming experience. These sleek, powerful gaming rigs are powered by the new NVIDIA Turing GPU architecture and the revolutionary RTX platform. RTX graphics bring together real-time ray tracing, artificial intelligence, and programmable shading.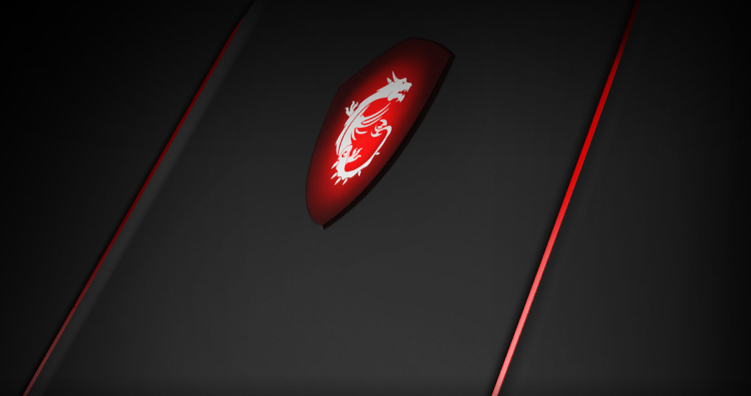 AGGRESSIVELY CRAFTED FOR THE ENTHUSIASTS
The reflective diamond-cut trims forms the one-of-a-kind "3D Dragon Spine" design, crafted from a three-dimensional surface with red anodized finish, showing an unique yet aggressive aesthetic that's guaranteed to stand out from the crowd.
IPS-LEVEL DISPLAY TRUE-TO-LIFE VISUAL
Get a clear view of the game at any angle with brilliant clarity and contrast.
144HZ IPS-LEVEL THIN-BEZEL GAMING DISPLAY UNPRECEDENTED SPEED AND CLARITY
The fastest gaming display brings you the most vibrant visuals so you never miss a beat.
* Actual specification may vary by configurations.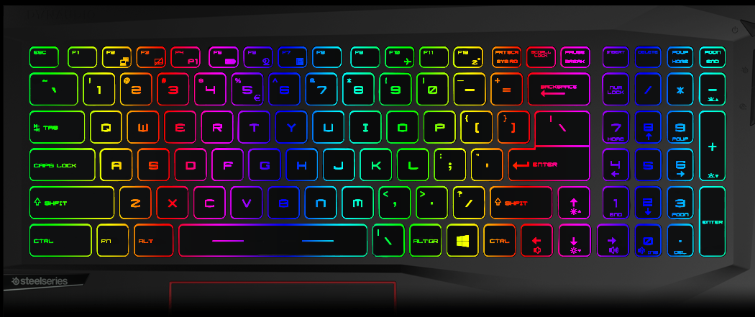 PER-KEY RGB GAMING KEYBOARD BY STEELSERIES TAILOR YOUR KEYBOARD
Customize each key to your liking and receive real-time in-game status through keyboard lighting, or even watch the lights dance to your favorite tune!
Haptic Feedback
Gaming will never be the same. Haptic feedback puts you more into the game with vibrations when you're hit or when alerted with a notification.
MATRIX DISPLAY MULTI-TASK WITH UP TO 3 MONITORS
Expand your vision across multiple display with HDMI and mini DisplayPort, and enjoy up to 4K (3840x2160) resolution output at 60Hz for some extra productivity and fun.
TRUE COLOR 2.0 THE NEXT-TO-PERFECT COLOR PRESENTATION
Nothing is perfect, but closing in on perfection is as close as it gets. MSI True Color Technology, spawned a new height for the display technology. Each display undergoes thorough examinations and extensive factory-calibration process, guaranteeing exceptional color fidelity of close to 100% sRGB.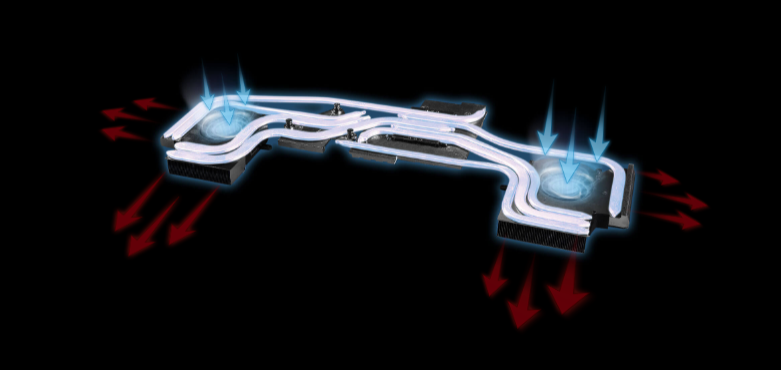 FINE-TUNING YOUR RIG WITH SHIFT
Switch between the best performance or extended battery life with the exclusive MSI "SHIFT" to meet all scenario.
*toggled through Dragon Center or Fn+F7 hotkey.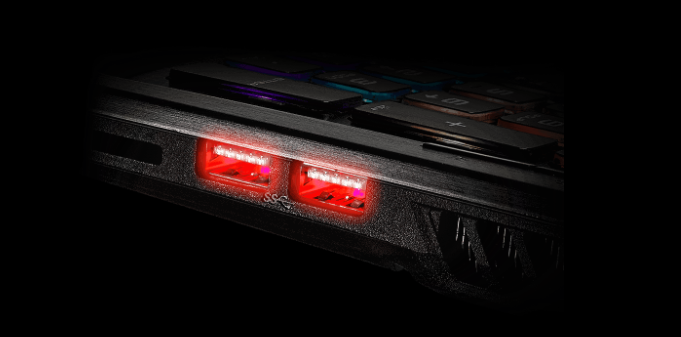 EASY ACCESS TO USB PORTS
Find your USB ports instantly, especially in the dark.
SILVER LINING PRINT
See more and do more in the night with high-grade silver lining printed keys. See the full color spectrum and enjoy longer lasting keys worry-free of long-term wear and tear.
AN ULTRA-FAST AND SMALLER USB TYPE-C INTERFACE
The new SuperSpeed+ transfer mode supports transferring data up to 10Gbps, around 20X faster than the previous USB 2.0 standard. The USB Type -C port is smaller than the old Type-A port and reversible design makes it more convenient than before. The USB3.1 is backwards compatible with USB3.0 and USB 2.0.
GIANT SPEAKERS BIGGER LOUDER CLEARER
Feel every engine sound wave roaring past with upgraded giant speakers and world-class Dynaudio sound system. The innovated design with 5x bigger chamber space generates top-notch auditory sensation. The oversize 2 speakers + 2 woofers create a realistic, fulfilling sound, and immersion.
HIGH RESOLUTION AUDIO READY HEAR EVERY DETAIL
Experience how sound is meant to be heard with the ESS Sabre Hi-Fi DAC (Digital-Analog-Converter). With the ability to support up to 24bit/192kHz sampling, it doesn't take an audiophile to tell the difference.
ALL NEW NAHIMIC 3 NEXT LEVEL AUDIO IMMERSION
Enhance in-game 3D surround sound and make finite control over your music, movies, and conference calls.
DRAGON CENTER 2.0 - FREE BUFF FOR YOUR RIG
Monitor and optimize through various customization and freeing system memories to prioritize in-game performance.
STEELSERIES ENGINE 3 (SSE3) – TARGET, POSITION, AIM AND FIRE
Suit up with cool look by lightening up the RGB backlit keyboard. Transform your keyboard into a high technology firearm by combining multiple keys into one key command, and sync across all SteelSeries gears.
*User interface may vary by models.
STEELSERIES CLOUDSYNC
Users now have the ability to backup, share, and sync your configuration profiles through the SteelSeries CloudSync across all your platforms. Simply log in with your SteelSeries ID and all your configurations will be available whenever you are.
ONE APPLICATION
The Steel Series Engine 3 was created as a unified software suite for SteelSeries hardware catalog going forward. Currently it works with the device of keyboard, headset, and mouse.
INTERDEVICE COMMUNICATION
Thanks to the unified software we have opened up new lines of communication between devices. Your devices will fluidly work together, for instance clicking the zoom/scope button on your mouse could activate an equalizer for your headset that focuses on the highs for better listening to footsteps
SENSE GAME STATS DIRECTLY THROUGH KEYBOARD
SteelSeries GameSense talks directly to your game and shall grant you the capability in playing games more intuitively. Through backlit color and LED brightness of the keyboard, users may receive real time game stats like ammo levels, health levels, tool durability, and take immediate actions to respond to these changes, gaining full control during gameplays.
KILLER DOUBLESHOT PRO – PROTECTING YOUR PING
Stop losing games to lag with Killer DoubleShot Pro. Protect and prioritize networking traffic while preventing lag spikes to always game at your best. Gamers can easily manage bandwidth for each application with the user-friendly Killer Control Center.
*Optional. May vary by SKU and country.