Razer BlackWidow X Chroma - RGB Mechanical Gaming Keyboard
Product Details
Clicky-Metal

Extreme Durability- Razer mechanical switches are rated up to 80 million keystrokes and come with a 2-year warranty

Express your individuality and get the leg-up in games with Chroma backlighting and over 16.8 million color options

Fully programmable keys for gaming supremacy

Full RGB

We accept cash, COD, bank deposit, credit card, and Paypal
( Cash on Delivery available within Metro Manila only )

Shipped through trusted couriers

7 days store replacement w/ manufacturers warranty
Product Description

Razer Blackwidow X
The Razer BlackWidow X gives you the same stellar performance as the Razer BlackWidow, deconstructed into an impressive piece of true craftsmanship. The exposed military grade metal construction is sure to turn heads while giving you durability that will withstand the test of time.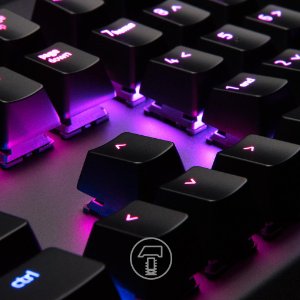 Razer Mechanical Switches
Designed specifically for gaming, Razer Mechanical Switches actuate at an optimal distance, giving you speed and responsiveness like never before. Razer Mechanical Switches have been lauded as the new standard for all mechanical gaming keyboards since their introduction.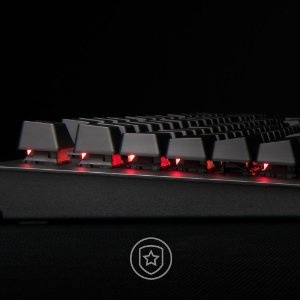 Engineered for Durability
Razer Mechanical Switches have consistently proven themselves to be the best for gaming, delivering both top-notch performance and reliable durability without compromise. This very same Razer technology and design is now being manufactured in-house end to end, ensuring even stricter requirements are met for each switch produced, resulting in a life span of up to 80 million key strokes.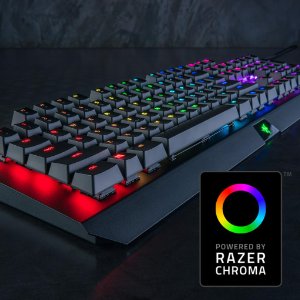 Razer Chroma Backlighting With 16.8 Million Customizable Color Options
The Razer BlackWidow X Chroma features individually programmable backlit keys with 16.8 million color options, all easily set through Razer Synapse. From preloaded lighting effects for different types of games, to your own custom uniquely programmed palette of colors, you can effortlessly enhance your gaming experience in a way that is unique only to you.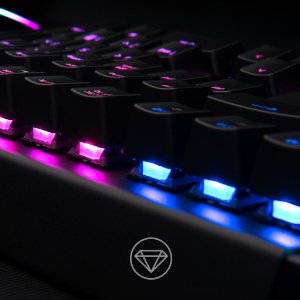 Manufactured to Perfection
The Razer BlackWidow X Chroma features a whole new look, one that's been stripped down to reveal a sleek and compact piece of engineering ingenuity. Constructed from military grade metal, the polished body of the Razer BlackWidow X Chroma is both rugged and durable, ensuring you'll enjoy stellar performance even during the most intense gaming sessions.
Inter-Device Color Synchronization
Whether it's your favorite shade of green or your guild colors, Razer Chroma gives you the freedom to decide. It could be one, three or even thirty-seven colors, with a spectrum of visual effects featuring 16.8 million colors; the possibilities are whatever you can imagine. With inter-device color synchronization, your Razer Chroma enabled Razer gaming weapons will always go together perfectly.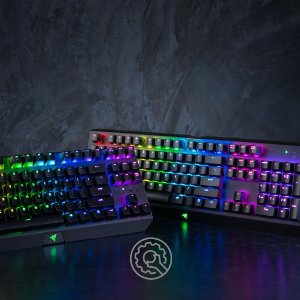 Chroma Workshop
The Chroma Workshop is your one-stop-shop to get the most out of your Chroma devices. Whether it's smart lighting based on in-game events, standalone apps or stunning profiles created by fans around the world, the Chroma workshop is where you can explore, download and even share your own creations.
Data sheet
Connectivity

Wired

Keyboard Type

Mechanical
No customer reviews for the moment.