Product Description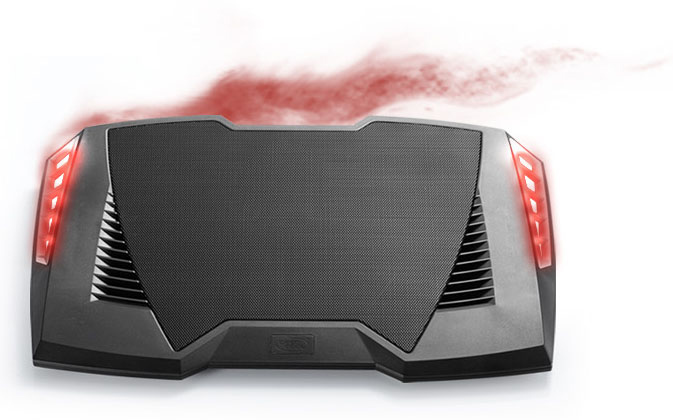 Absolute Gaming Appearance
Inspired by Need for Speed TM, the designer crafts this notebook cooler that looks like a luxurious sports car. The front end is designed in triangular shape with a lean edge, just like a sports car illustrates aerodynamics to the maximum. The sleek design also features the silver-red side windows and fully covered black metal mesh at the top.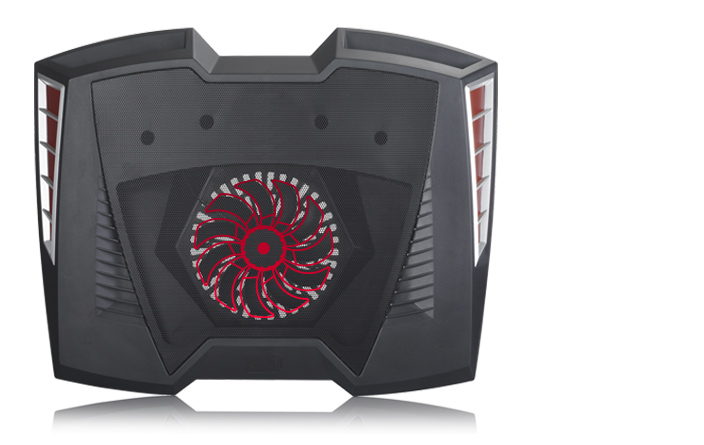 Maximized Cooling Performance
A gaming laptop may heat up very fast and need a good cooler to ensure its operation. With a built-in 14cm fan running at 1200±10%RPM, M6 FS can cool down your gaming laptop and you can indulge yourself as long as you wish.
Safe Use with Anti-slip Rubber
High quality anti-slip rubber feet are installed on the back of M6 FS to provide a steady cooler stand for your notebook. And it is recommended to put your notebook in the correct position as illustrated for notebook safety.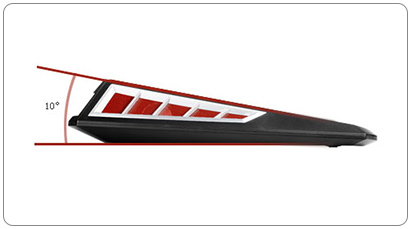 Ergonomic Viewing Angle
M6 FS has an ergonomic viewing angle at 10°, which is designed for your health care by easing the spine strain during long time gaming.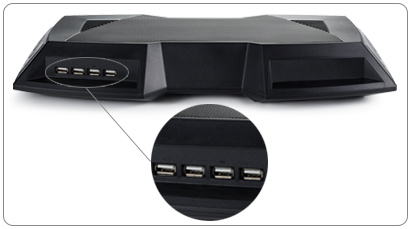 USB HUB for Additional USB Devices
M6 FS is equipped with 1 USB input port and 3 output ports for your additional USB devices, such as Mouse, HDD, etc.